Traditional braces can fix crooked teeth, however the metal look is not ideal for those who want a subtler teeth-straightening solution. Plus, traditional metal braces come with a long list of rules and restrictions! Fortunately, modern-day dentistry has given us another option for correcting orthodontic issues! Invisalign clear aligner trays are a great alternative to traditional metal braces, introducing us to a clear, removable and comfortable solution for teeth straightening. If you're ready to discover a clear path towards a straighter smile, don't hesitate to give us a call today!
How Invisalign Works
Invisalign clear aligner trays are custom-fitted to your mouth. When placed in the mouth, these trays work to apply gentle pressure to your teeth resulting in a gradual shift over time until they're in the correct place.
The process of starting Invisalign treatment begins with an initial consultation here at Time to Care Dental Group. We'll examine the current condition of your teeth, gums, and jaws with advanced technology like digital X-rays and a digital impression of your mouth. Once this information has been gathered, a custom treatment plan will be formulated based on several factors. A series of Invisalign clear aligners will be fabricated out of clear plastic and custom-fitted to your teeth. You'll need to wear your aligners for 20-22 hours a day for about two weeks before moving onto the next set in the series. Every several weeks, you'll visit us for a quick checkup so we can monitor your progress and give you your next several sets of aligners in the series. Before you know it, you'll have a beautifully straighten smile!
Indications for Invisalign
While severe orthodontic problems are still best addressed by traditional metal braces, Invisalign clear aligners are very effective at treating mild to moderate cases of the following.
Crowded Teeth
Teeth that are too close together aren't just unsightly! They trap plaque and bacteria between them, which raises your risk of cavities and gum disease. Invisalign can guide your teeth into proper alignment to make keeping your beautiful pearly whites clean easier.
Gaps Between Teeth
Are you embarrassed of noticeable spaces between two or more teeth? These small gaps make it more likely for your teeth to chip or crack during your daily life. Thankfully, Invisalign can gently close these spaces and give you a uniform smile.
Bite Alignment
If your jaws are out of alignment, your bite will not line up correctly. Eventually, bite alignment problems can lead to stiff jaw joints, teeth grinding, and TMJ disorder. Invisalign clear aligners can address issues like overbite, underbite, open bite, and more to keep your smile functional and pain-free.
The Benefits of Invisalign
Faster results than metal braces: Treatment time is often quicker with Invisalign clear aligners than traditional braces due to the frequency of tray changes.
More comfortable experience: Patients with metal braces can experience irritation to the tongue, lips, and cheeks from sharp brackets, which does not exist with the Invisalign clear aligner trays.
Clear appearance for ideal treatment: The appearance of Invisalign clear aligners is a clear winner over metal braces; trays are clear and virtually invisible.
Removable aligners for optimal convenience: With the ability to remove the aligner trays, you can brush and floss your teeth more thoroughly without the obstructions that traditional braces present. The ability to remove the trays for meals and social functions is also an added bonus.
Understanding the Cost of Invisalign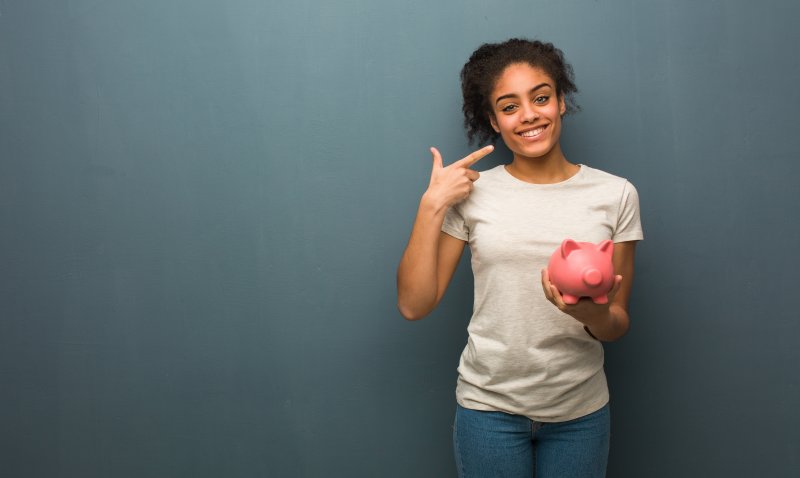 Every Invisalign treatment is tailor-made according to each patient's unique needs and goals, so the cost of Invisalign in West Edmonton can vary widely. Several factors will go into the length and cost of your specific Invisalign treatment, such as the severity of your case, the state of your oral health, and how long your treatment takes. During your initial consultation, we'll be able to give you a personalized estimate of costs. Plus, we can review the details of your dental insurance policy to ensure your benefits are being maximized and your out-of-pocket expenses are minimized.
Factors That Affect the Cost of Invisalign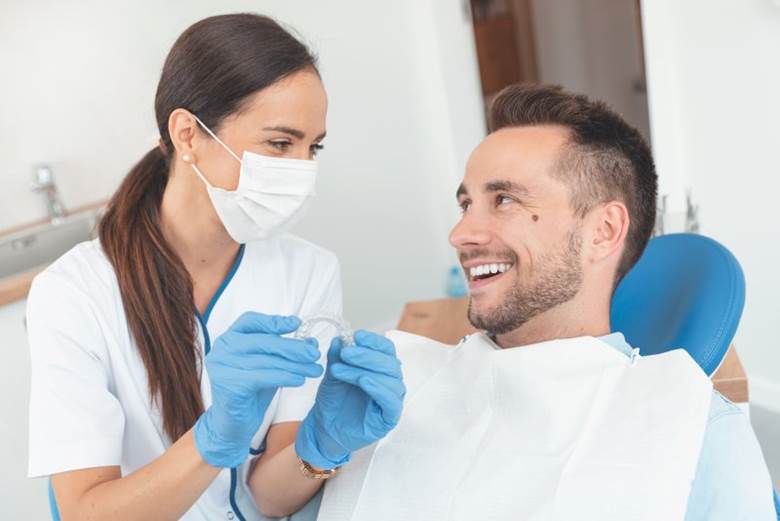 Multiple variables can influence the amount you'll end up paying for Invisalign. For example, we must consider:
Whether you're straightening your upper and lower arches of teeth or just one of them.
The distance your teeth must move in order to achieve alignment.
The estimated length of your treatment.
In general, the more aligners you require, the higher your treatment costs will be. At your consultation, your Invisalign dentist in West Edmonton can give you an estimated treatment timeline and let you know how much it affects your overall costs.
Invisalign vs. DIY Clear Aligners Which Costs More?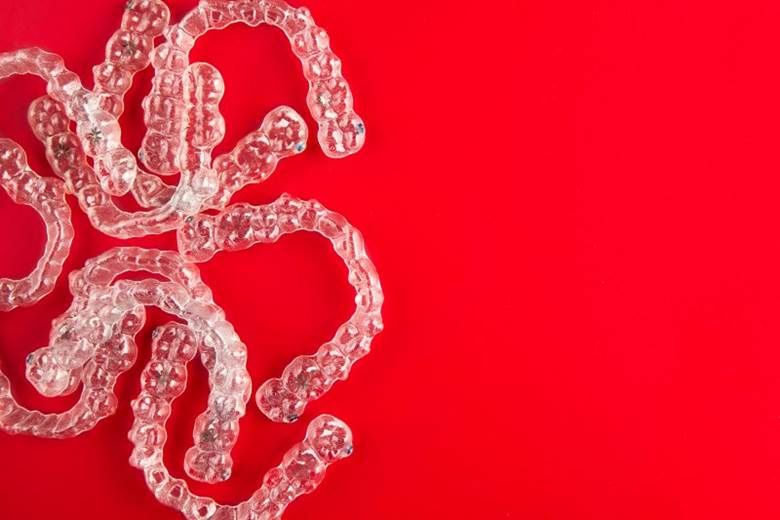 If you're looking to save time and money on straightening your teeth, you may have considered Smile Direct Club™ or other "do-it-yourself" clear aligners. These options often cost a fraction of what braces and Invisalign do; you can also handle the entire process without setting foot in a dental office.
Despite their lower price, however, mail-order clear aligners can be risky. For one, you aren't under the guidance of a dental professional like you would be with Invisalign. As a result, certain complications may not be detected until it's too late. You may end up actually spending more money later on correcting teeth that have shifted incorrectly or other oral health problems than you would have if you'd chosen Invisalign in the first place!
Luckily, you can avoid these risks and straighten your smile the safe way by investing in Invisalign from our team at Time to Care Dental Group. While it may cost more, it's worth it to know that your treatment is supervised by a team of dentists who truly have your best interests at heart. After all, you can't put a price on peace of mind!
Does Dental Insurance Cover Invisalign?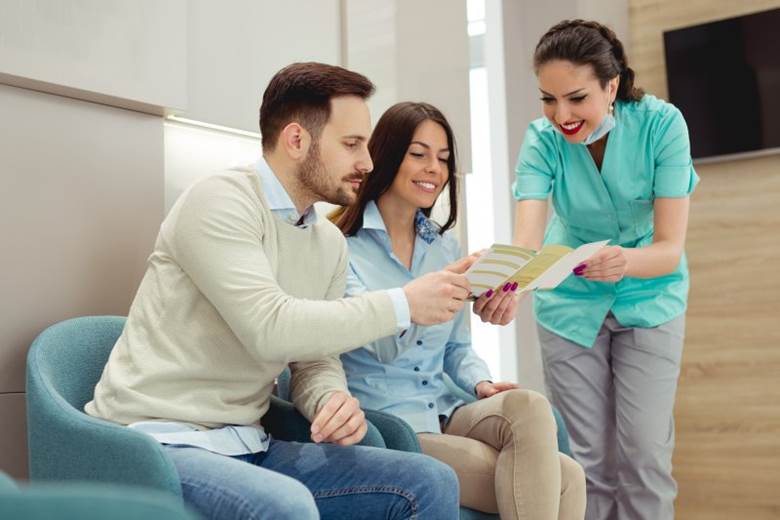 Every dental insurance plan is different, but some may offer partial coverage for Invisalign. If your policy includes orthodontic treatment, you can most likely use your benefits to reduce your out-of-pocket expenses to some degree. As a courtesy to you, our team members can help you navigate your insurance benefits and even file claims on your behalf.
Our team will create a personalized treatment plan and fully explain your estimate, ensuring you have all the information you need before committing to Invisalign in West Edmonton. If you're ready to start your journey to a straighter smile, we encourage you to book an appointment with our friendly team today!
Invisalign FAQs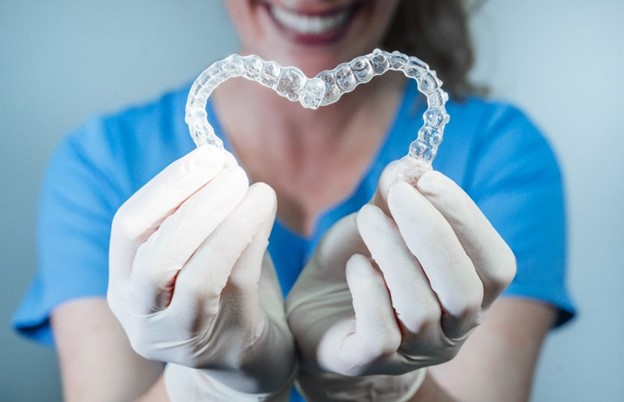 Our team at Time to Care Dental Group couldn't be happier that you're taking an interest in achieving a straight smile with Invisalign! Of course, we also understand that you likely have some questions that you need answered before you begin your treatment or even schedule your consultation. Your cosmetic dentist in West Edmonton will gladly answer your questions during your appointment, but until then, we invite you to read through this list of frequently asked Invisalign questions below.
Does Invisalign Hurt?
Compared to the sharp metal wires and brackets of traditional braces, the smooth plastic of Invisalign trays is far and away the more comfortable option. Keep in mind, though, that all orthodontic treatment comes with some degree of discomfort. After all, your teeth are being forcibly moved into different positions!
Any discomfort that you feel with Invisalign should feel more like soreness, sensitivity, or general "pressure" than outright pain. These sensations are usually the most intense at the very start of your treatment or when you switch to a new pair of aligners in the series. Many patients are able to find relief by taking over-the-counter pain relievers like ibuprofen or sipping ice water. We also recommend that when you switch to a new aligner set, do so before bed; that way, you can sleep through several hours of the adjustment process.
How Long Does Invisalign Take?
The exact timeline for Invisalign in West Edmonton varies from patient to patient. Our dentists can give you an estimated treatment length during your initial consultation, but the primary determining factor is the degree of your misalignment. Minorly crooked teeth can sometimes be fixed in as little as six months, while severe misalignment may take a year or longer.
Another factor that affects how long Invisalign takes is your compliance with your treatment guidelines. If you don't wear the aligners for at least 20 to 22 hours a day, your teeth won't move as planned, which extends the amount of time you'll have to wait until your smile is completely straightened.
What Happens After I Finish Invisalign Treatment?
Following Invisalign treatment, you'll wear a retainer (which usually resembles clear aligners). At first, you'll have to wear it as often as you did Invisalign trays, but at some point, you can switch to only wearing it at night.
We cannot overstate the importance of wearing your retainer after Invisalign. If you don't wear it as often as directed, your teeth may end up shifting back and undoing all of your hard work!
Is Invisalign Cheaper Than Braces?
The price of any orthodontic treatment can vary based on a number of factors, such as the severity of a patient's dental misalignment. Our dentists will gladly give you a cost estimate during your appointment. In many cases, the cost of Invisalign is comparable to that of braces. However, braces may seem less expensive because they're more likely to be eligible for insurance coverage. When you visit us for a consultation, we'll walk you through your financing options and help you come up with a solution that can fit the cost of your newly straightened smile into your budget.