Whether you're dealing with decayed or damaged teeth as a result of facial trauma or poor oral hygiene, our team at Time to Care Dental Group can recommend a tried-and-true solution that is designed to restore your smile – dental crowns in West Edmonton. Made from highly durable materials, these unique restorations safeguard your vulnerable teeth from future reinfection or damage while strengthening the natural structures. By applying a customized dental crown, you can keep your regular tooth and avoid the possibility of extraction and additional tooth replacement. Call us today to schedule an appointment to find out if you qualify.
What is a Dental Crown?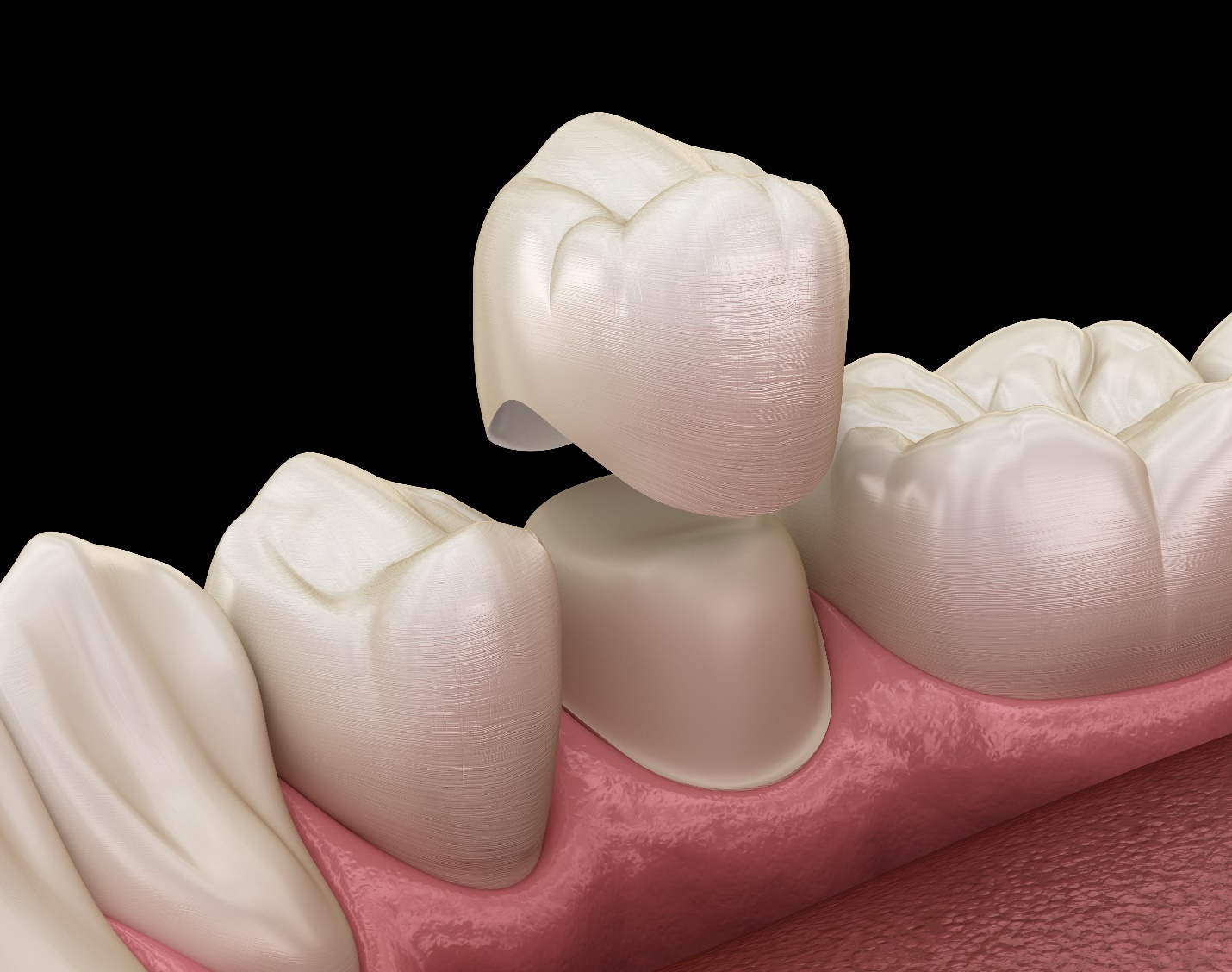 Known as a prosthetic device, dental crowns, also known as caps, are used in dentistry to restore the function and aesthetics of a tooth that has lost a significant amount of structure. Damaged teeth can tarnish even the most beautiful smile, leaving patients feeling self-conscious. The purpose of a crown is to provide the ability to enhance the appearance of one's aesthetics. While dentures are devices that can be removed for daily care, dental crowns are permanently cemented onto teeth or implants.
There are several reasons our doctors may present a crown as the right restorative option for you:
* To protect a weak tooth or teeth.
* To restore a previously-broken or damaged tooth.
* To support/cover a tooth with a large filling, when most of the tooth is gone.
* To make cosmetic modifications.
What is Involved in Preparing for a Crown?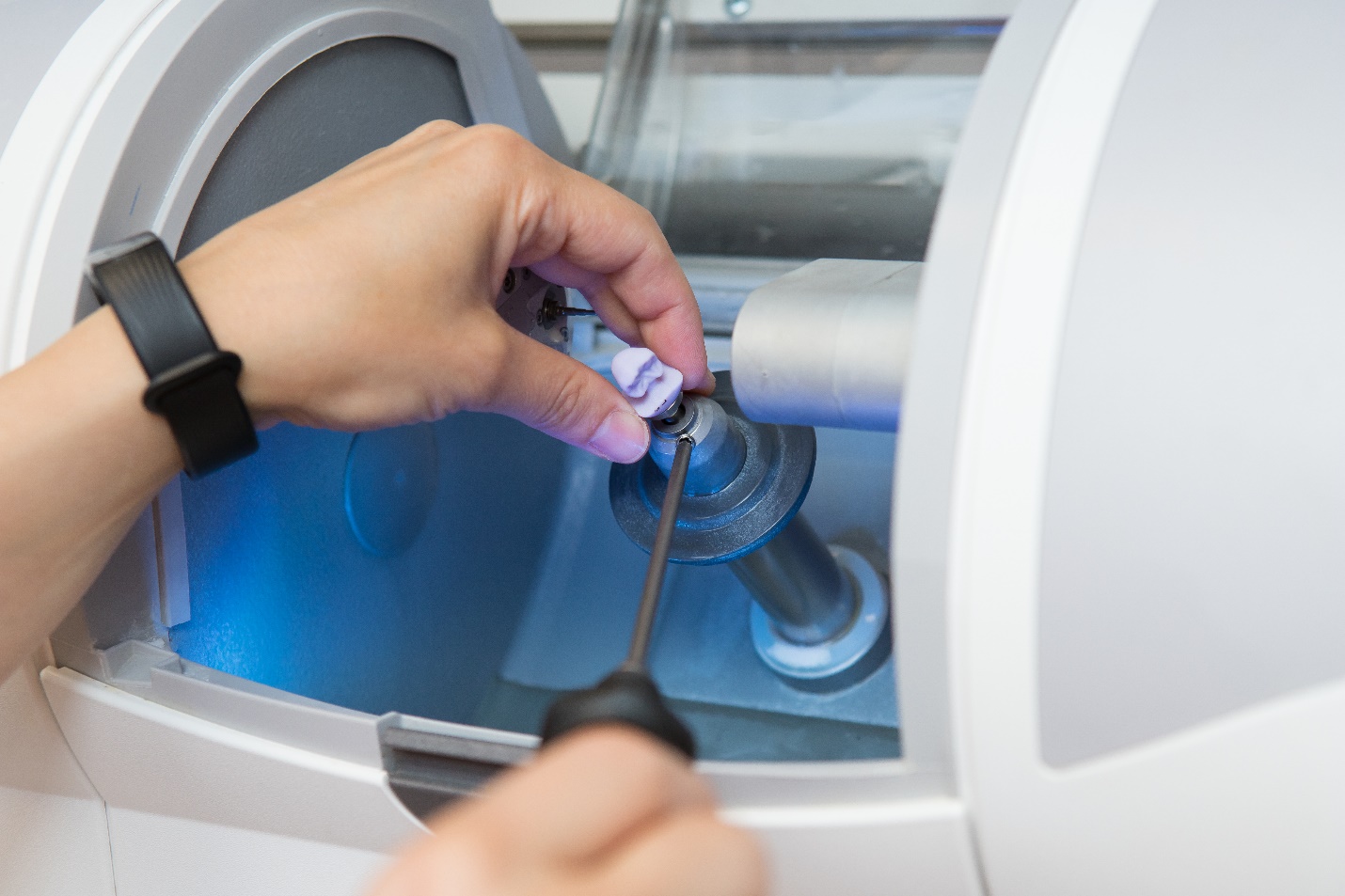 Excellent oral hygiene is required before the placement of your dental crown. If you have not been to our office for your regular hygiene visit, we will schedule you in for a visit before the procedure. Our doctors will advise what oral hygiene steps are required prior to commencing treatment.
Upon the completion of the oral hygiene portion of your treatment, a machine will mill your new dental crown, and our doctors will add colour and other characteristics to make the tooth look as natural as possible.
Once the best fit is ensured, our doctors will cement your new crown in place, and your tooth will be fully restored to fit and function. Our doctors will make any necessary adjustments to ensure it not only fits well but that you're happy with the aesthetics.
How Should I Care for My Temporary Dental Crown?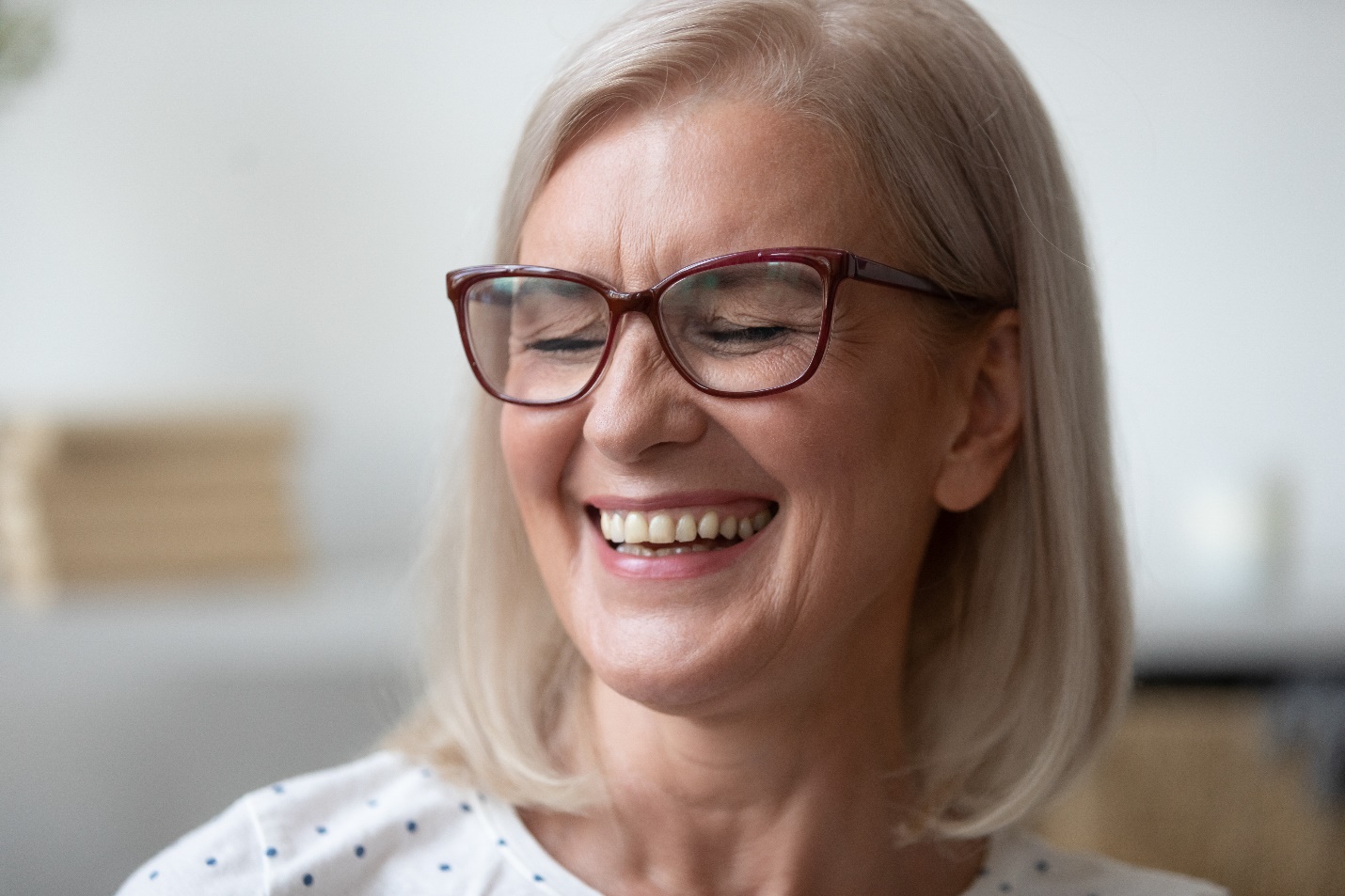 Because temporary dental crowns are just an interim fix until your permanent crown is ready, we suggest that a few precautions be taken:
* Avoid chewy and sticky foods which can pull off or dislodge the crown.
* Avoid food and beverages that are known to stain (for example, blueberries, red wine, coffee, grape juice, etc.) as temporary crowns are more porous and stain easily.
* Avoid chewing on the side of your mouth that has the temporary crown.
* Avoid chewing hard foods – doing so could break or dislodge the crown.
* When flossing, slide out rather than lifting out. Even though you normally lift the floss out, you run the risk of pulling off the temporary crown.
* In the case that the temporary crown does come off, please call the clinic so we can book an appointment to re-cement it back on.
* The success of a dental crown is highly predicated on the health of your surrounding teeth; therefore, it's critical that you keep your remaining natural teeth healthy and strong!
Post crown care consists of good oral hygiene to maintain its longevity. Keep your gums and teeth overall healthy to ensure your crown lasts you for a lifetime.
If you have any questions about a dental crown or think you may be a good candidate for one, contact us at 780-484-5918 to book an appointment today!
Dental Crown FAQs
If you've never gotten a dental crown in Edmonton before, you may be unsure of what to expect during your procedure. The modern restoration is designed to restore the health and function of your hurting tooth while simultaneously improving your appearance. Even though our team at Time to Care Dental Group has already explained the benefits of this service, it's completely normal for you to have a few concerns before committing to it. To help you out, we've decided to answer a few common questions we receive from patients about crowns.
Are Dental Crowns Permanent?
Dental crowns are not considered permanent, but they're certainly a durable solution. Your restoration can last anywhere between five to 15 years with proper care and maintenance. It's worth noting that while the crown itself won't last a lifetime, the procedure is irreversible. Our team will need to remove a thin layer of enamel in preparation for the restoration. After your tooth has been altered in that way, it will always need a crown for protection moving forward.
How Do You Know When a Dental Crown Needs to Be Replaced?
The only way to know whether your dental crown needs a replacement is by having your tooth visually examined by our team or with X-rays. Of course, specific warning signs could indicate your restoration is approaching the end of its lifespan, such as:
Pain that lasts more than a day
Instability, especially when chewing something sticky
A chipped, discolored, or damaged appearance
A dark line at the crown's base
Does It Hurt to Get a Dental Crown?
Before your procedure, we'll numb your mouth with a topical anesthetic to ensure you're completely comfortable. If you're severely nervous or anxious, you may benefit from sedation as well. In most cases, you're only numbed during the preparation phase – not for the final crown placement. Of course, you can ask for an anesthetic if it'll make you feel more at ease. Your tooth will feel slightly sensitive for the first few days following your procedure. Luckily, you can manage it by taking prescribed or over-the-counter pain medications as directed.
Is It a Dental Emergency If Your Crown Falls Off?
Not always! However, you should still contact your dentist and schedule an appointment within a few days of losing your dental crown. If your underlying tooth has sharp edges, you will need to be seen sooner to protect the soft tissues in your mouth. While you wait for your visit, place dental wax or sugar-free gum over the exposed tooth for protection. Otherwise, it's vulnerable to decay, breakage, and other damage. Make sure you avoid chewing with the tooth in question until you see your dentist. Don't forget to bring your crown with you to the office as well! Depending on the extent of damage, we may be able to bond it to your tooth again.