Have your teeth lost their luster? Do you wish they were whiter when you see yourself smiling in photographs? If so, then in-office ZOOM! teeth whitening in Edmonton may be the perfect solution that restores them to an attractive shade of ivory. In as little as an hour, we can help revitalize your pearly whites and brighten your smile by up to eight shades! It's never been easier to get the dazzling smile you deserve, so call us today to schedule your teeth whitening consultation!
Who Is a Good Candidate for Teeth Whitening?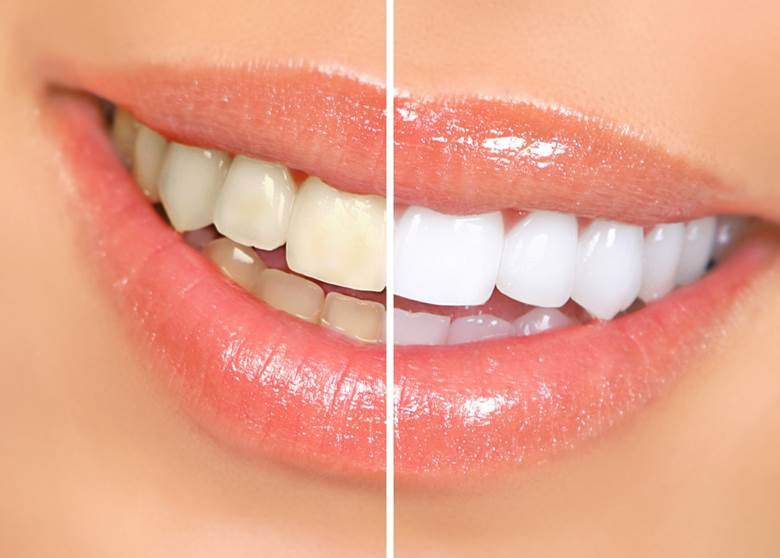 Tooth discoloration can be caused by a wide variety of issues, including red wine, certain sauces, specific antibiotics, staining foods, and aging. Luckily, the powerful ingredients in ZOOM! teeth whitening are able to seep deep into the enamel and break up tough stains to give you a shining smile. Plus, practically anyone can be a good candidate for teeth whitening! When you come in for a consultation, we'll evaluate your oral health and medical history alongside having a discussion about your desired results. If you're a good candidate, we'll work to create a personalized whitening treatment and schedule your appointment.
How Does In-Office ZOOM! Teeth Whitening Work?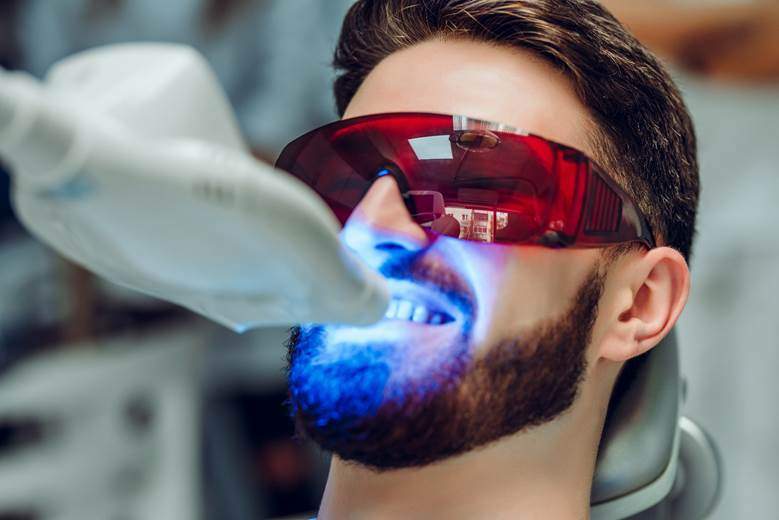 Most teeth whitening treatments are completed in a single, hour-long appointment. The procedure is simple and relatively straightforward, and there is little to no required preparation on your part as a patient. Beforehand, it's a good idea to brush and floss your teeth thoroughly to ensure the best results. Then, when you arrive for your appointment, you'll be seated in the examination chair. Next, we'll apply the ZOOM! teeth whitening gel directly onto your teeth. From there, we'll shine a specialized blue light into your mouth to help the whitening process. After a short interval, we'll wipe the gel off and examine the results. In most cases, this process will be repeated several times until the desired shade is reached. ZOOM! teeth whitening is designed to cause minimal tooth sensitivity, so you should feel no discomfort throughout your treatment. In as little as an hour, you'll be ready to walk out of our office with a gleaming smile that you'll be proud to show off!
Tips for Maintaining Your Brighter Smile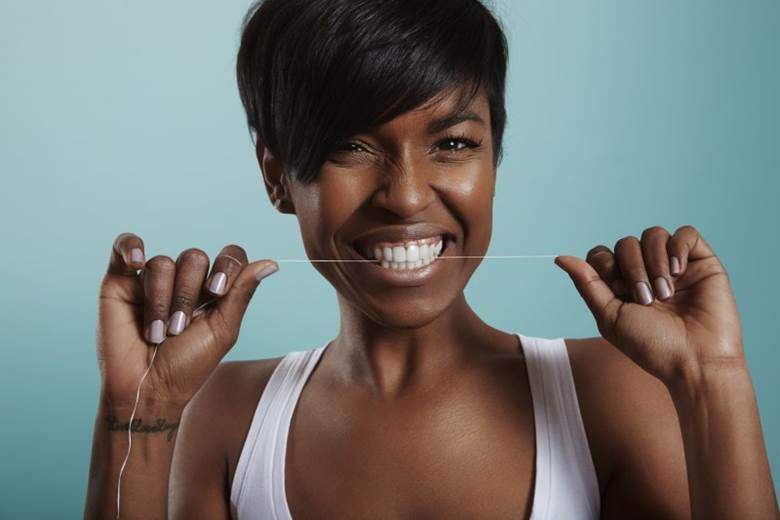 With the right care, your professional in-office ZOOM! teeth whitening results can last up to a year or more. However, this is only if you take the proper steps to maintain your newly brightened pearly whites, like:
Practice great oral hygiene: Brush for two minutes twice a day with fluoridated toothpaste and floss daily. Avoid mouthwash that contains alcohol.
Minimize your intake of staining foods and drinks: Avoid or reduce your intake of items like red wine, coffee, sports drinks, red pasta sauces, soy sauce, dark berries, and other staining foods and drinks.
Stay hydrated: Make sure to drink plenty of water throughout the day, as this will help wash away any lingering particles in your mouth that could discolor your teeth.
Eat more raw, fibrous vegetables: Raw vegetables like celery, broccoli, and carrots can all naturally help keep your teeth white by scrubbing away plaque as you eat them. Plus, they're brimming with tooth-healthy vitamins and nutrients!
Visit us every six months for a checkup and cleaning: When you visit us twice a year, we can help clean away surface discoloration and help keep your smile sparkling.
Teeth Whitening FAQs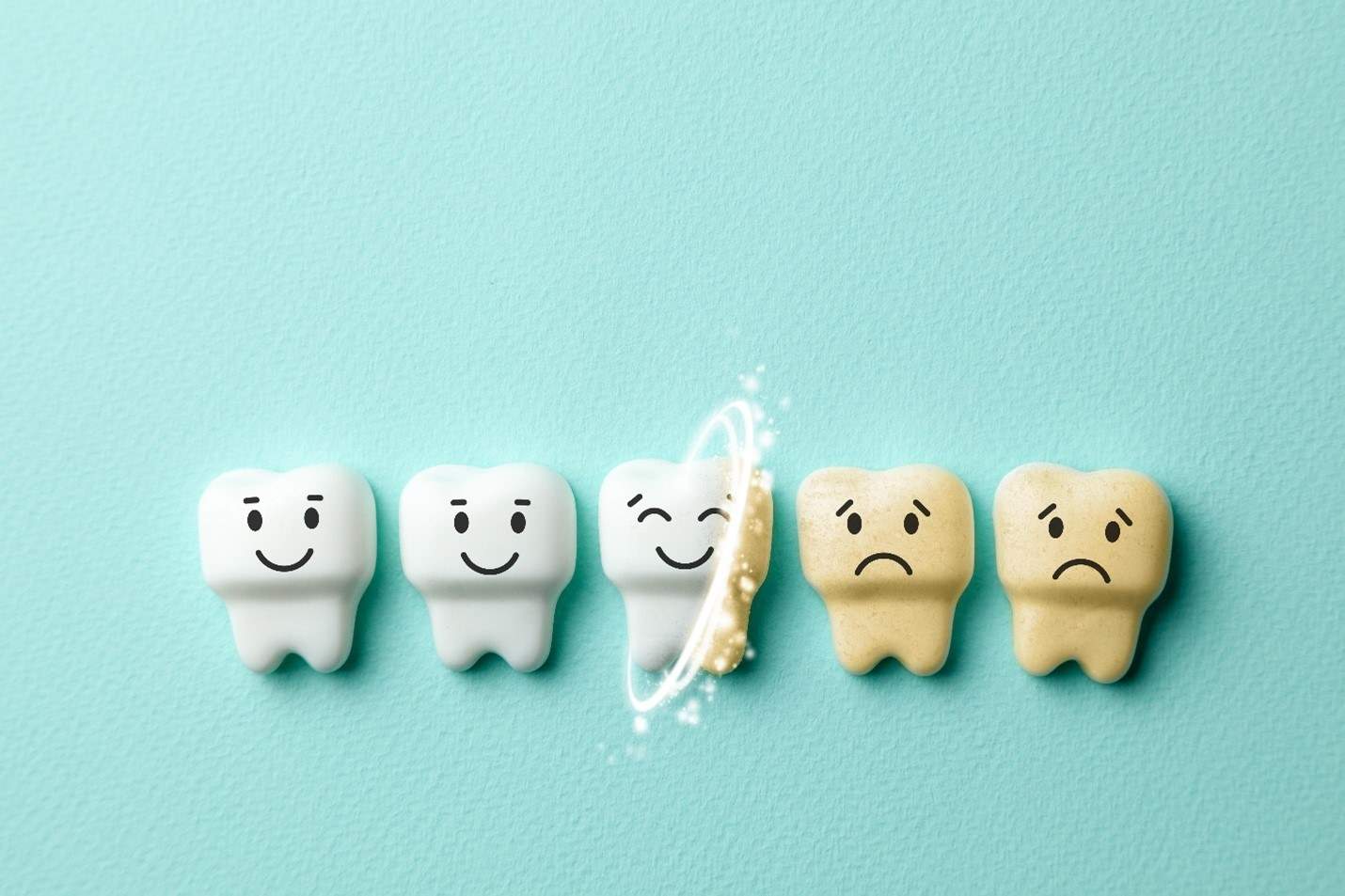 If you're looking for a quick, affordable way to enhance the natural beauty of your smile, ZOOM! teeth whitening is likely the solution for you. However, you may still have some unanswered questions, so we're here to help. Here are the answers to some of the most common queries we receive about teeth whitening in Edmonton. If you don't see the information that you're looking for below, give us a call and we'd be happy to walk you through the procedure and schedule an appointment to get you started.
Does Teeth Whitening Hurt?
Many patients are hesitant to commit to treatment because they're worried that the procedure will hurt. Because professional teeth whitening treatments are entirely custom, you are much less likely to experience tooth sensitivity. If your teeth are more prone to being sensitive, don't hesitate to let us know. By spacing out treatments, staying away from hot beverages, and using a specialty toothpaste, this unpleasant sensation can be avoided.
Does Teeth Whitening Damage Enamel?
No, teeth whitening does not damage healthy enamel. However, if your teeth are compromised by either decay or gum disease, the chemicals can sauce issues. That's why conducting a comprehensive dental exam ahead of time is so important. Additional damage can also occur from at-home remedies, like using activated charcoal and hydrogen peroxide. Overused of whitening products can also be harmful. If you are looking to try a teeth whitening method of any kind, you should always consult with your dentist first.
Is Teeth Whitening Permanent?
Teeth whitening is not permanent. Typically, results will last anywhere from a couple months to a few years depending on how well you care for your teeth. To prolong the results, you should implement a solid at-home oral hygiene routine, attend your six-month cleanings and checkups, and avoid poor dental habits. Touchup treatments are also available to keep your teeth their pearly white shade.
Does Teeth Whitening Work on Dental Crowns?
Dental crowns cannot be whitened like natural tooth enamel. In fact, whitening gels can weaken the bond between your tooth and restoration, therefore causing complications. Fortunately, you can prevent your dental crowns from becoming discolored by implementing the same best practices you use for your natural teeth. If you aren't happy with the current shade of your dental crown, talk to your dentist about having it replaced to better suit the goals you have for your smile.